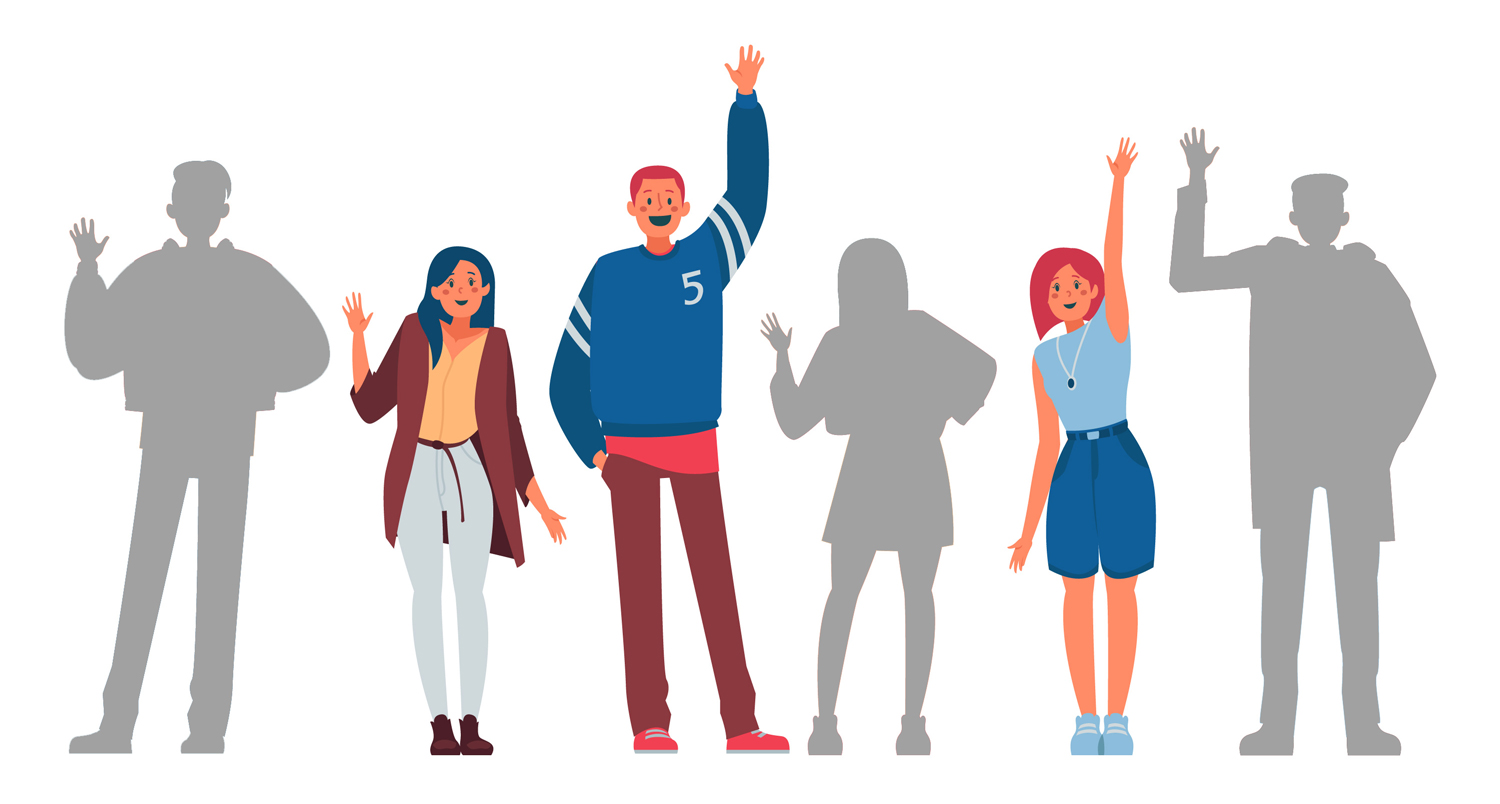 If like me you've spent hours looking for something that should be an easy well documented solution then you've come to the right place.
The problem: I want to send a campaign to my audience but leave out some specific email addresses.
In my case I was sending out a questionnaire about the new services I was planning to offer and I wanted to exclude known competitors from my audience without unsubscribing them.
In Mailchimp, you can add tags to a contact which is great but not when you have 2000 contacts to go through. And similarly you can create segments within your audience by using 6 rules to identify the contacts you want to put into a segment. Unfortunately, you can't filter all of the individual business addresses that I needed to exclude with 6 rules. I almost gave up until I found this.
Here's how to do it step by step. It will take under 2 minutes to get it done.
1. Create a new campaign.
Choose your method, in my case I want to send an email campaign.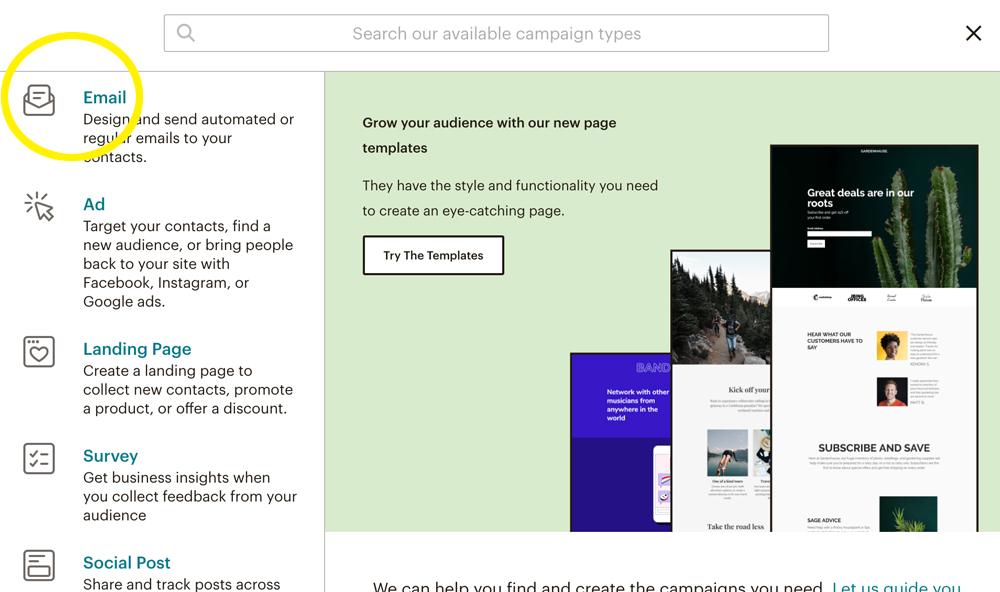 2. Give it a name and hit Begin.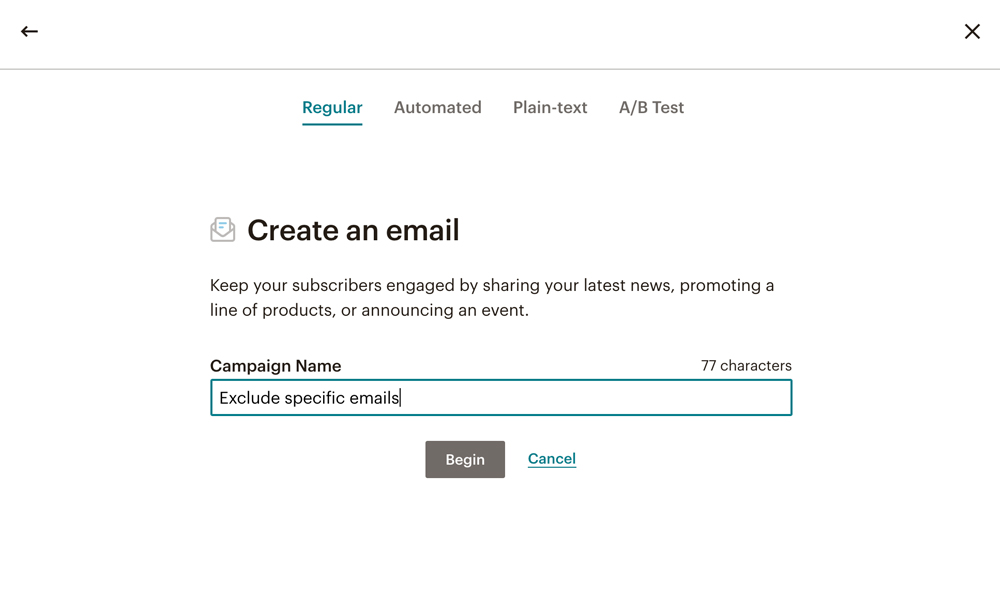 3. Click Add Recipients.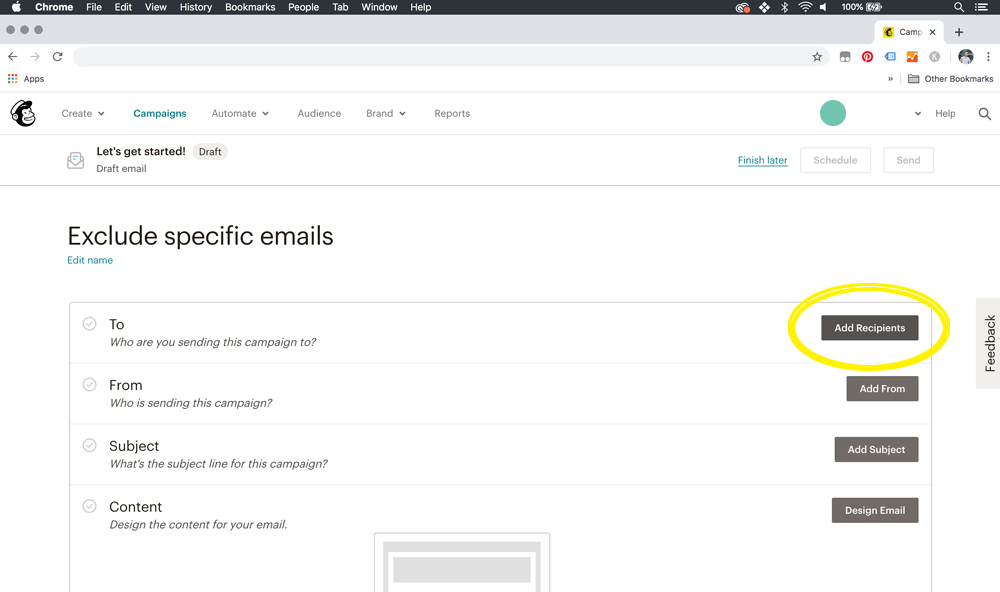 4.  Choose the audience you want to use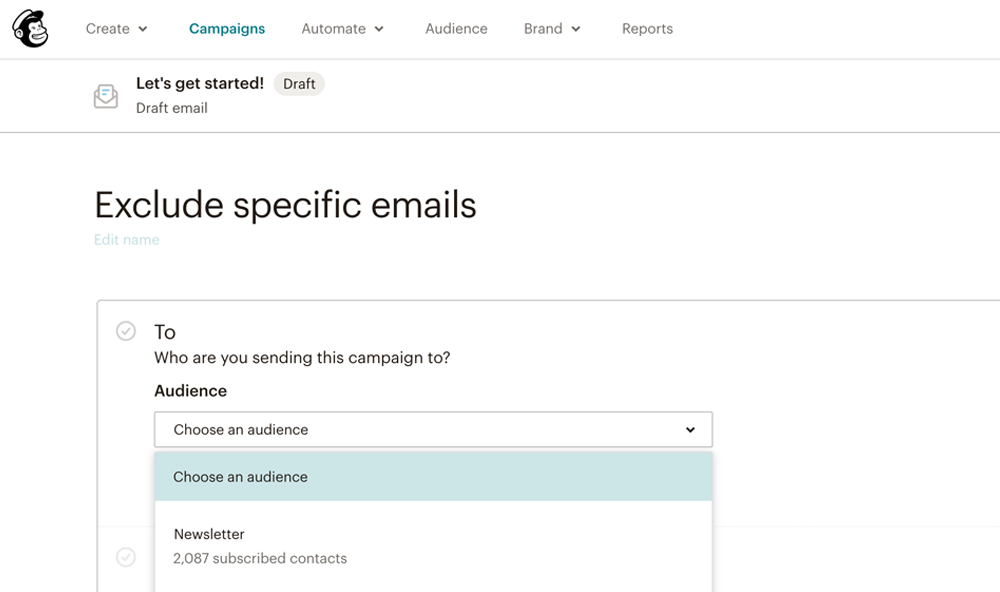 5. Under Segment and Tag choose Group or New Segment.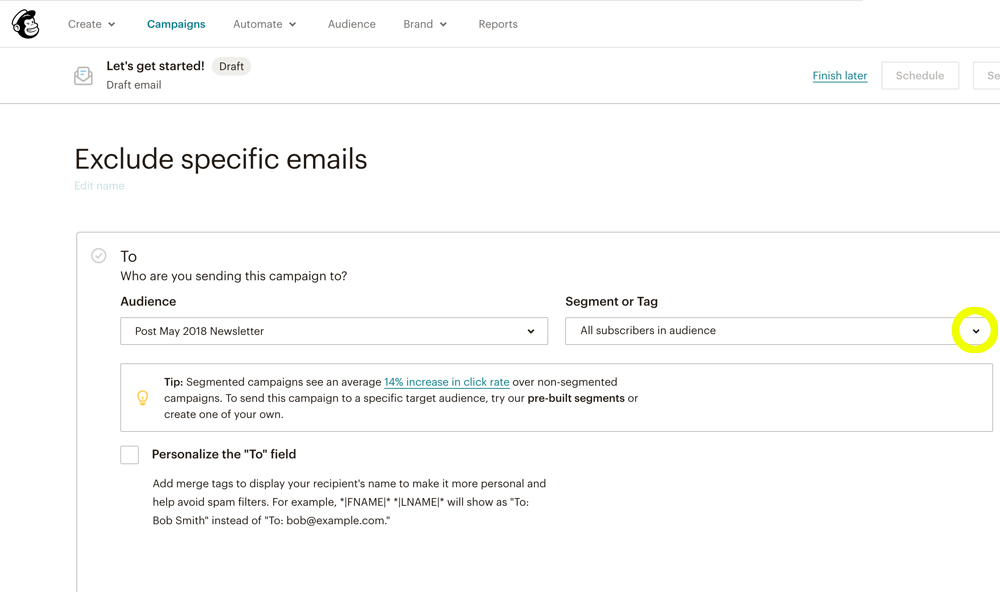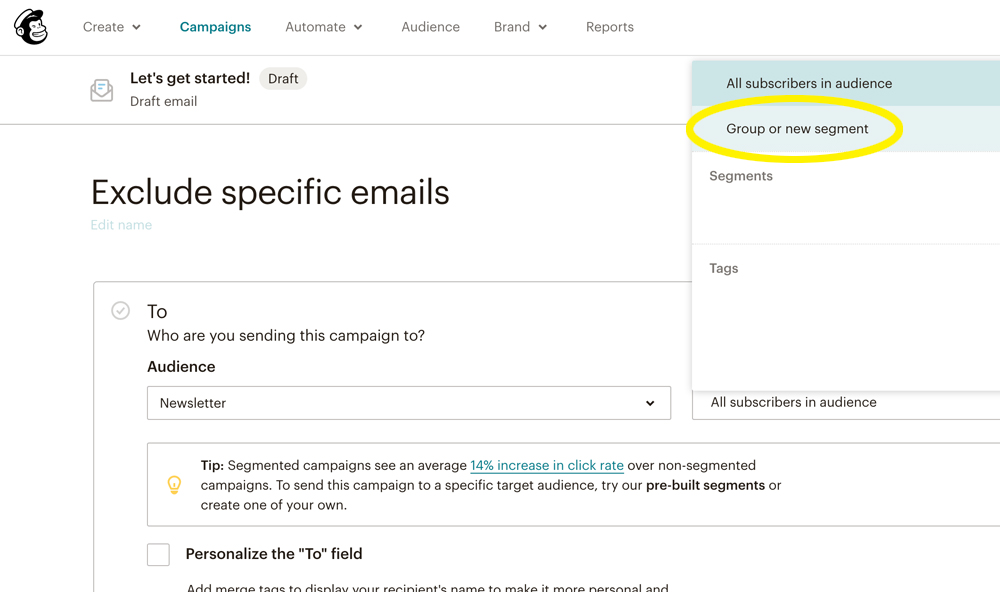 6. Now choose Paste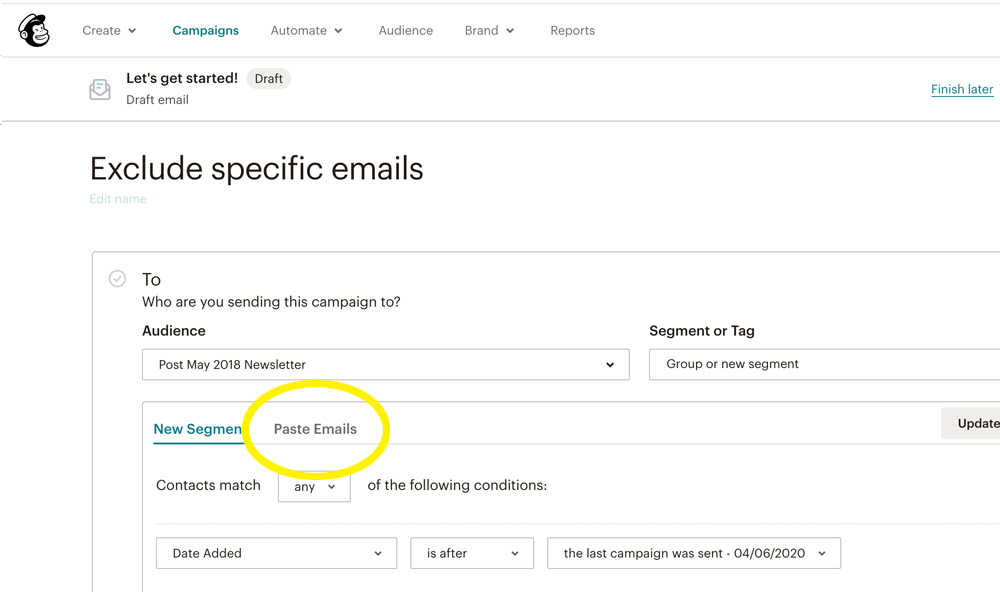 I made a list of all the emails I wanted to exclude by searching for them in my audience and pasting into excel. Highlight all the emails in your list and paste them into the box.
7. Below the box choose Exclude these emails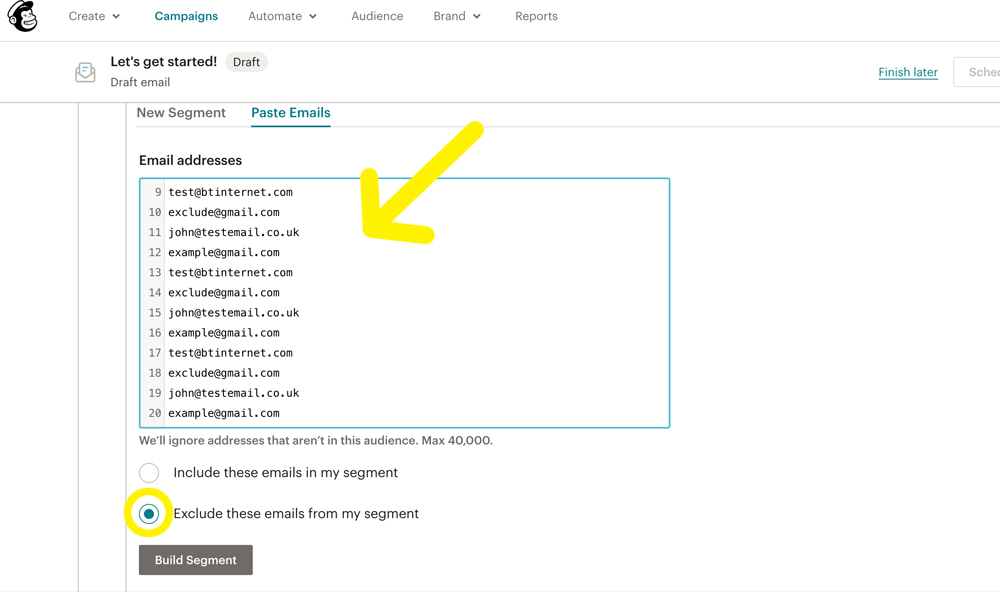 8. Now click Build Segment and That's it!
You will see the new number of recipients will reflect those that have been excluded and you get a mini report of how Mailchimp managed the emails you chose to exclude.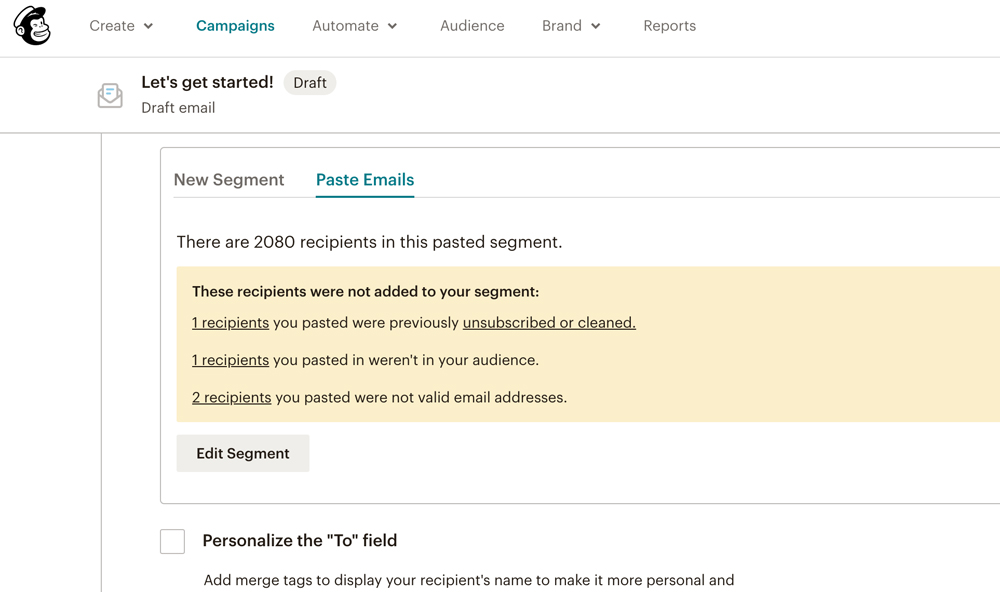 Now your ready to design and send your campaign.
If you found this content useful please leave a comment. It takes time to do these articles and it really helps to know that it's helping somebody.